It wasn't so long ago that every story about Birdman and Lil Wayne included Weezy spewing profanities at Baby and/or Cash Money.
But that narrative has shifted, as Birdman and Wayne seem to be working out their issues.
The latest reunion between the former "father and son"has the pair looking tight and throwing up signs together.
Despite the recent detente, sources say Wayne's $51 million lawsuit against Birdman and Cash Money is still on.
Young Money artist Drake is a big part of that lawsuit, so his prayer hands reaction to this latest development is notable.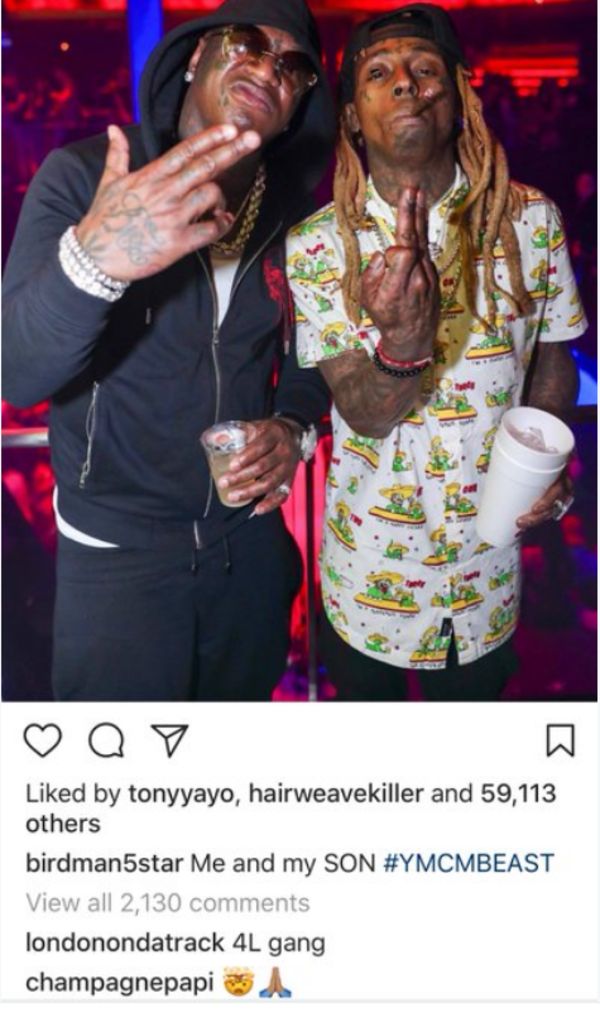 Birdman claims that Carter V is dropping this year. (Which assumes Attorney General Jeff Sessions isn't the one deciding when it drops.)
Given the warming of the relationship between Baby and Tunechi, do you think that could happen?
Discuss