Mod Selection thought they had a good thing going when they partnered with Drake to promote their champagne.
However, it turned out to be a bust and they are blaming racial discrimination.
Mod Selection is suing Total Wine & More for conspiring with distributor Southern Glazer's Wine & Spirits to wreck the brand's value by presenting its bubbly as a "black" or "rapper's" champagne rather than the high end sparkling wine that they market Mod Selection as.
As a result, bottles of Mod Selection were being dumped at Total Wine & More locations for $49 to $149 a pop when Mod Selection has set the price for $300 to $400.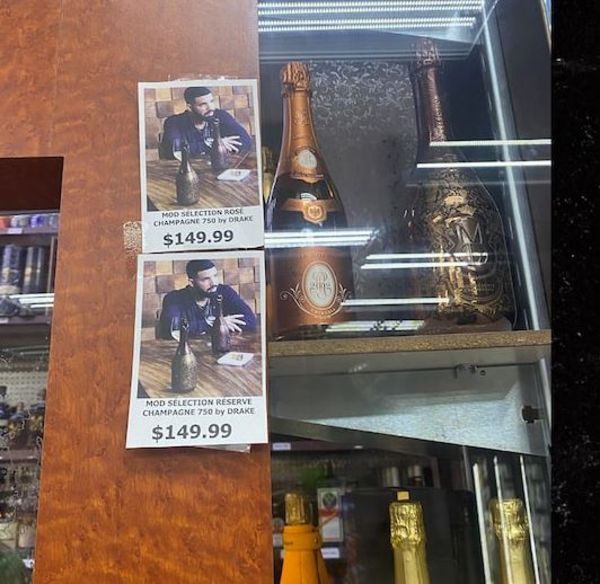 Mod claims they have documents that show Southern Glazer "repeatedly subjected [Drake] to browbeating and dismissive treatment" once he became the face of the brand. They also claim they have texts from Drake calling out the brand for this "racist" treatment.
Drake's attorney disputes this, saying he doesn't know anything about such texts. He added that Drake didn't even know Mod was going to file a lawsuit and has never raised the issue of racial bias in the champagne game.
Discuss