What the hell is going on?
Today on Facebook, Drizzy (or his social media manager) posted a new tracklist for Drake's "playlist" More Life -- which very much still exists in its original form.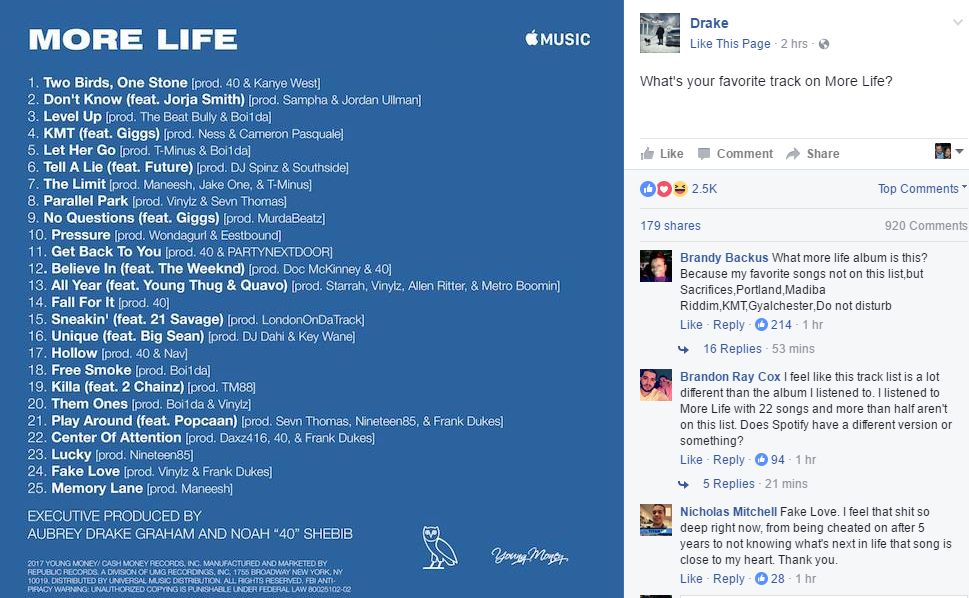 Here is the original:
If you recognized the "new" tracklist, it's because it was floating around the Internet shortly before the real More Life dropped.
Is Drake trolling us by bringing back the fake? Or is this "playlist" alive?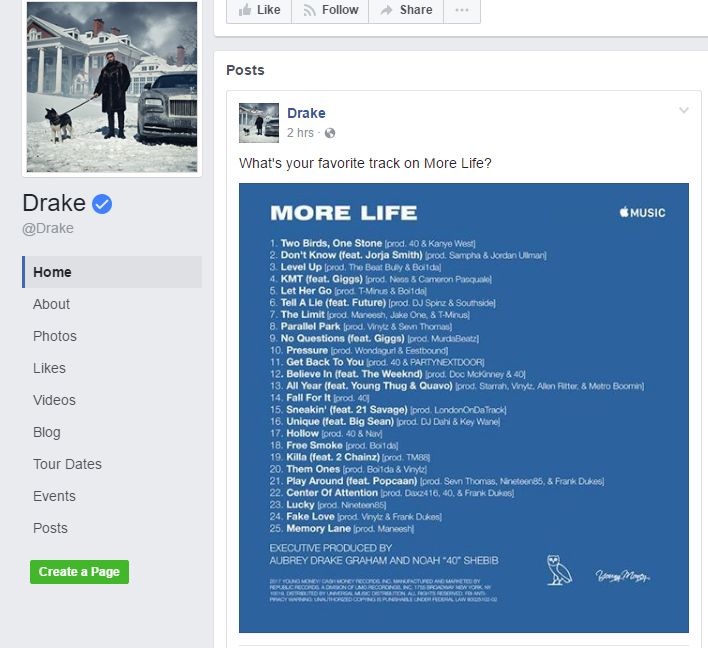 Discuss