Drake's Summer Sixteen tour has certainly been the most talked about Hip Hop tour of the season. (Sorry, 'Ye.)
But apparently Drake's been doing his thing on an injured ankle which will force him to postpone some of his remaining shows.
We are over 50 shows in and I have done everything to power through my recent ankle injury and leave it all out there on the stage every night," Drake wrote on his OVO website. "I hate to be told I can't do something, but under doctor's orders to allow me time to recuperate."
Check out his entire message.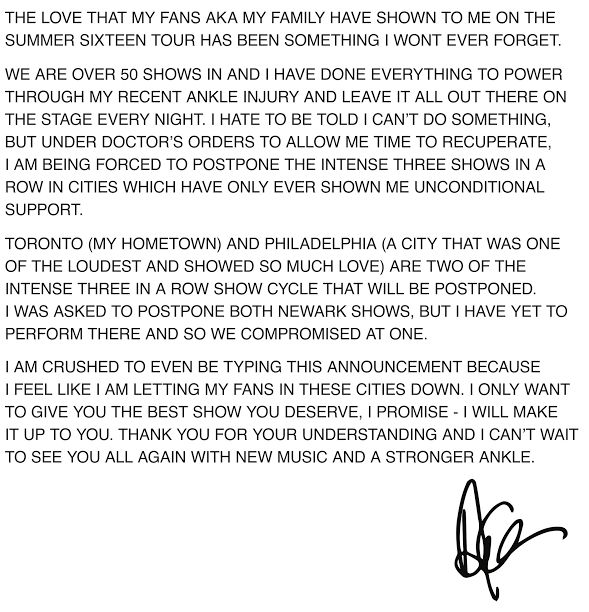 Although his words are a bit unclear, it seems like Drake will be postponing his remaining Philly show and one of his two remaining stops in Toronto and Newark.

Discuss