The sport you associate Drake with is basketball. Whether it be the Kentucky Wildcats or his hometown Raptors.
But Drake gets a lot of love on the baseball diamond. In fact, the former child actor is the most popular artist for MLB walkup music.
17 big leaguers play Drizzy songs when they come to the plate, and another 13 blast tracks that the 28-year old is featured on.
If You're Reading This It's Too Late cuts '6 God' and 'Energy' are the most popular Drake songs. Big Sean's Drake-featured 'Bleesings' is the most common overall song, with eight players using it.
Veteran Australian rockers AC/DC are the second most played overall, and then country star Jason Aldean. Big Sean and Jay Z round out the top five.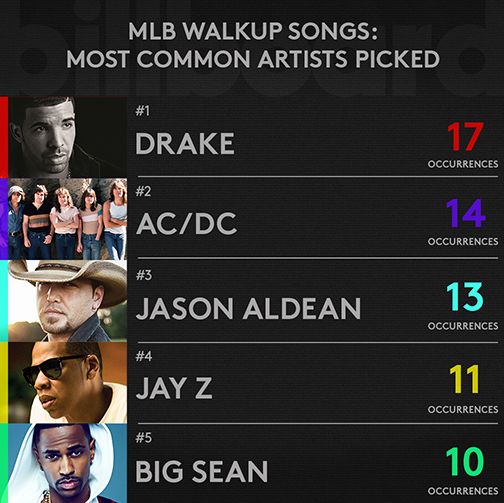 Discuss