Beginning now and running to the end of the summer you will be able to purchase limited edition Sprite "Obey Your Verse" cans and bottles, which feature inspirational lyrics from four Hip Hop heavyweights.
There are 16 different lyrics represented. Five from Drake, Nas and Rakim, and one from The Notorious B.I.G.
Nas, who's been on team Sprite for some time, said this about being included in the promotion:
"Legacy means everything to me," said Nas in the press release. "When I wrote these lyrics, I never imagined my fans would someday have the opportunity to enjoy a can of Sprite and experience my art in a totally original way."
OK, do we think Nas actually spoke that? Or did some PR drone write it up?

Here is a table of the featured lyrics: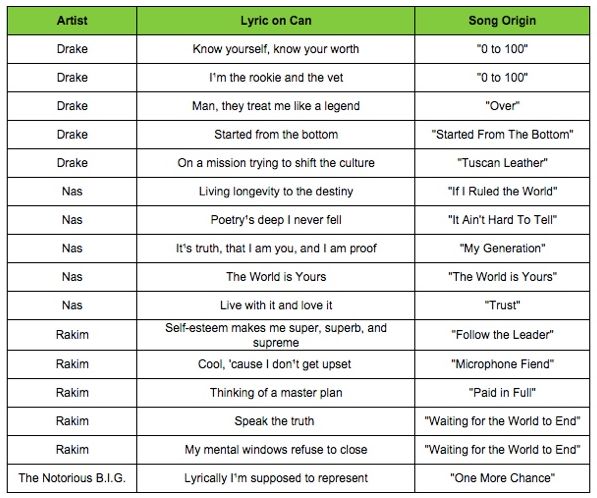 Are these worthy of collection?
Discuss