Drake hasn't posted anything on Instagram in almost two weeks.
If you ask J. Prince, it's because Drizzy's been busy crafting a devastating retort to Pusha T's Drake diss "The Story of Adidon." Prince claims the track would end Push and Kanye's careers and, for that reason, they've decided not to release it because of the damage it would do to the rap game.
A more skeptical view of why Drake is laying low would be that he's sulking over how Push exposed his illegitimate child and handed him a big-ole L.
Drake did make a return of sorts to IG yesterday. And his two comments on the post of rapper Smiley 61st suggest he's been sulking.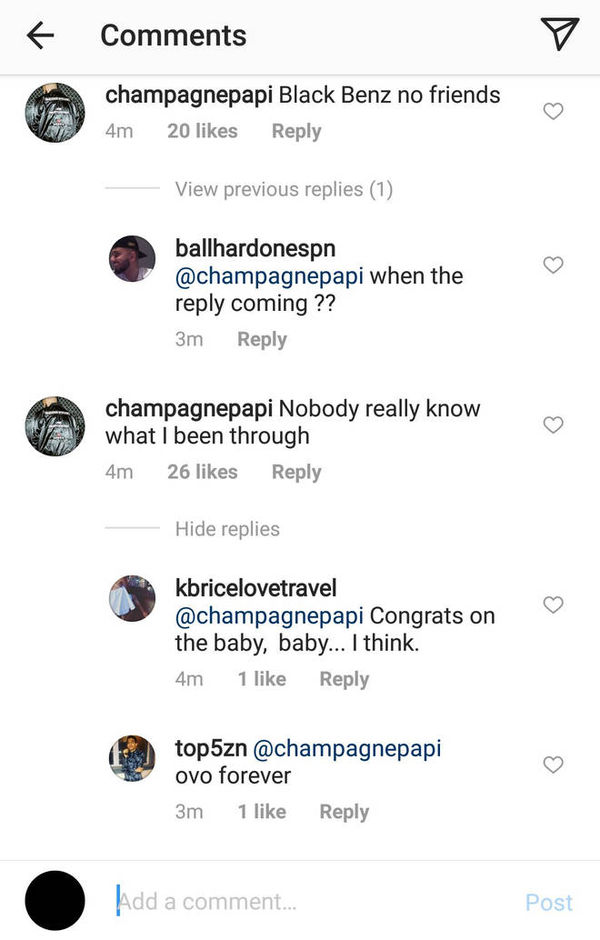 "Nobody really know what I been through," Drake whines.
What do you think about Drake playing the victim?
Discuss