Drake responded to Charlamagne tha God after he said that nobody cared about his song "Slime You Out" with SZA.
"Drake put out a song last Friday, and nobody cared," said Charlamagne on his Brilliant Idiots podcast. "It came out last Friday and people just started talking about the lyrics yesterday."
The New York radio host has a long history of spouting anti-Drake talk, and he once said that his run in rap is over.
Drizzy's response came on Monday, September 25, in three separate posts, and he brought up some of Charlamagne's past comments.
"In deep thought about how you the off brand Morris Chestnut," wrote Drake on Instagram Stories next to a photo of Charlamagne.
He posted a screenshot of Charlamagne on VladTV as well, when Charlamagne said "It's three sexual orientations out there: it's gay, straight and Drake and Drake is just a whole different type of breed."
Drake then wrote a longer message for his third response.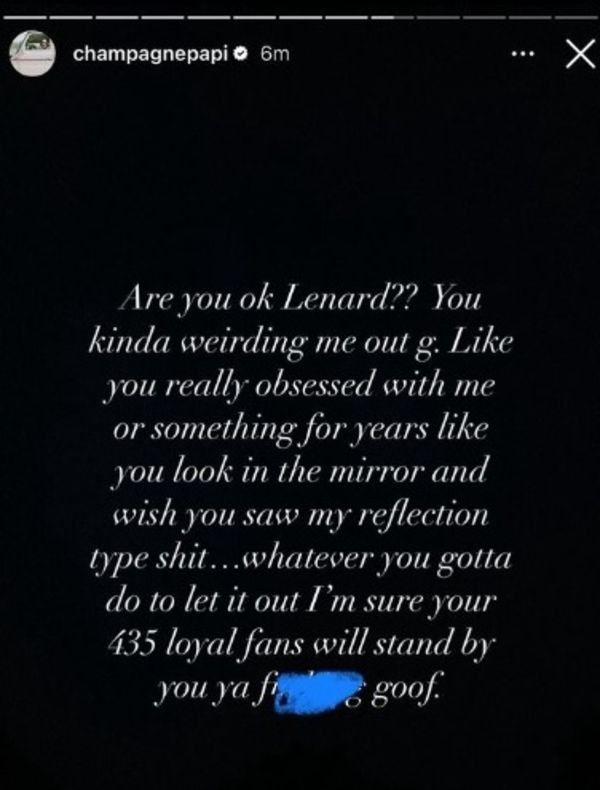 "Are you ok Leonard?" he asked. 'You kinda weirding me out g. Like you really obsessed with me or something for years like you look in the mirror and wish you saw my reflection type sh*t. Whatever you gotta do to let it out I'm sure your 435 loyal fans will stand by you ya f*cking goof."
Is that the response that Charlamagne wanted?
Discuss