Two Bud Light drinking female caucasian wedding guests have gone viral for singing along with Lil Baby's verse on Drake's "Wants & Needs."
mood. pic.twitter.com/EZjLShE4dl

— My Name Is My Name (@1STNAMESILENT) April 26, 2022
The blonde woman is taking the lead and she knows every word.
She goes by Brooklyn Staggs on Instagram and she has a new follower: Drake.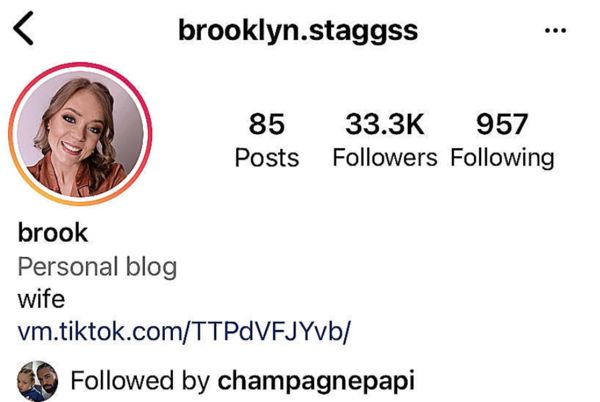 Drake doesn't just follow anyone, so that's quite an accomplishment for anyone interested in clout.
Staggs is also a King Von fan and a bridesmaid for hire. So there's that.
Discuss