Drake's Aubrey and the Three Migos Tour got off to a rough start: It was delayed twice for production issues.
Things had been running smoothly for a few weeks, but that all ended this weekend when both dates in Miami were postponed.
Due to circumstances beyond our control, the 'Aubrey and The Three Migos' dates in Miami on September 21st & 22nd will be postponed until November 13th & 14th. pic.twitter.com/bpdOaqmOXN

— AA Arena (@AAarena) September 21, 2018
Drake took total responsibility for the postponement, explaining he was so sick he needed two doctors and a nurse to take care of him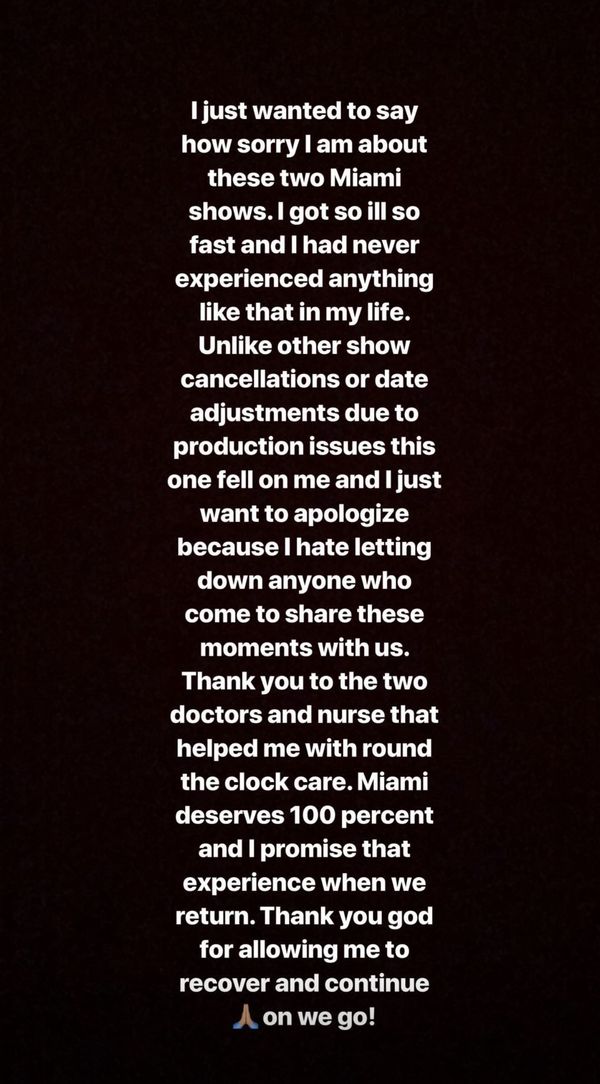 Hmm. That sounds like a hell of a case of South Beachitis.
Discuss