For a sec, it looked like we were getting Drake's More Life project really soon.
Blogger ItsBizkit, who has a history with Drizzy and OVO, claimed More Life was coming on December 3 during a radio interview.
But when that date hit the web, Drake shot it down.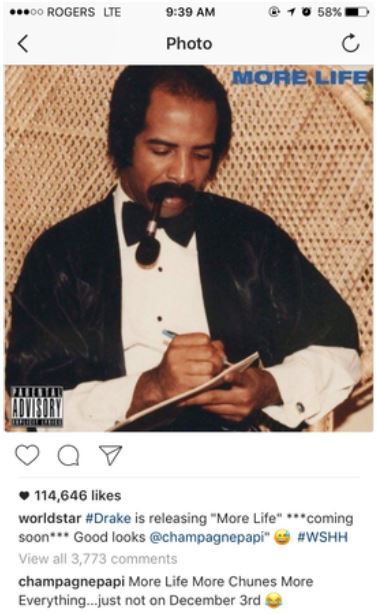 More Life is being described as a "playlist, rather than an album or a mixtape.
Whatever it is, it's rumored to get Drizzy out of his Cash Money deal.
Are you hype for More Life, whenever it comes?
Discuss