Drake went to Ibiza or the mall or wherever else the speakers pump oontz oontz music on his new album Honestly, Nevermind.
However, at least a small part of his mind was back in the Hip Hop world.
During the video for "Falling Back" he offers a message to his good friend Young Thug, who's locked up without bail as Georgia pursues RICO and gang charges against him.
At the 1:50 mark of the video, "Free YSL" appears in Thug's signature slime language.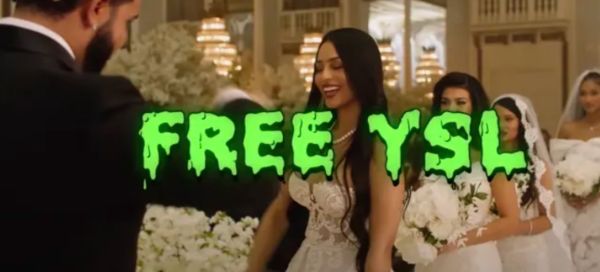 And that's not all. On the track "Sticky" Drake spits "Free Big Slime out the cage."
Sadly for Thugger, Drake doesn't get to decide when he is freed.
Discuss