After calling Meek Mill a "pussy" during the Washington DC stop of his Summer Sixteen tour, there was much speculation on what Drake would do last night when he took the show to Meek's hometown of Philly.
Meek warned Drake not do anything Disrespekful.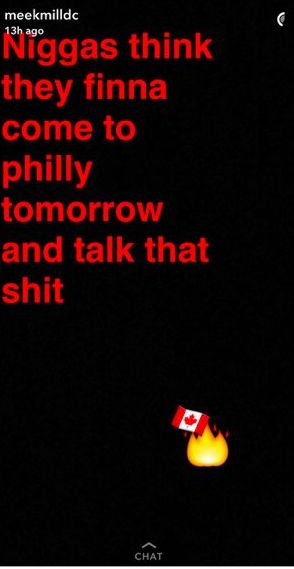 Drake didn't care, and hit Mill multiple times from the Wells Fargo Center Stage by changing up lyrics.
Trophies was switched from "This a fuck-them-boys, forever-hold-a-grudge song" to "fuck-that-boy-forever, I hold a grudge son."
"Man you not really from Philly and they can tell nigga," Drake rapped in 'Still Here.'
Holy. Shit RT @todayinhh: @Drake taking major shots at Meek Mill in his home turf #SummerSixteenTour pic.twitter.com/d1EZpNmCmv — Mc Books (@venoNAT_) August 22, 2016
Finally, he switched the lyric in his Meek diss "Back To Back' to "I did another one, I did another one / I even did this shit in Philly, man another one," before declaring that Meek had done it to himself.
"You did that sh** to yourself." - Drake after performing Back To Back In Philly pic.twitter.com/qlXGyD4fMt — Nigel Int'l D. (@Nigel_D) August 22, 2016
Word is, dozens of Dreamchaser goons were waiting for Drake outside the arena gates. However, Drizzy skirted the conflict by sliding out the back door.
Something Meek Mill addressed in an Instagram post he quickly deleted.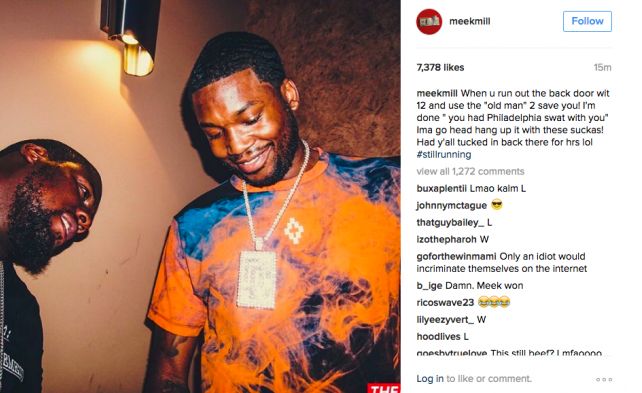 The old man Meek refers to is believed to be H-town gangster J. Prince, who is known to have Drake's back.
Drake seemed to dismiss Meek's account of how the show ended as "fiction."
Drake and Summer Sixteen are playing Philly again on October 13.
What do you think happens next?
Discuss