Back in April, Drake announced the lineup for most of the OVO Fest.
It included OVO Bounce, Snoop Doog, Wiz Khalifa and Drake & Future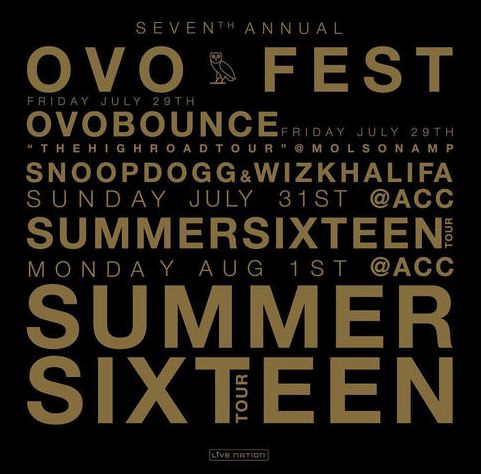 But, as you can see, there were not acts slated for Saturday.
Now there are.
July 30 happens to be Toronto's Caribana festival. Given all that Drake has borrowed from that part of the world, it's only appropriate that he would feature  Machel Montano and Beenie Man  -- as well as other mystery dancehall artists -- on that day.
Discuss