Drake and Jennifer Lopez are both on the rebound.
Drizzy from Rihanna and J. Lo from that Casper dude.
While rumors had linked Drake to Taylor Swift, and Lopez to her ex husband Marc Anthony, TMZ and their spies claim the Drake and J. Lo are finding fast love with each other.
Last night, Drake rented out a LA restaurant so he could enjoy a meal with the 47-year old (and their respective entourages.)
The evening ended with the two pop stars leaving in one Maybach.
Sources tell the gossip site that a physical relationship is only "a matter of time", if it hasn't happened already.
Then there's this flirty photo from last week:
In case you're wondering, J. Lo still has it.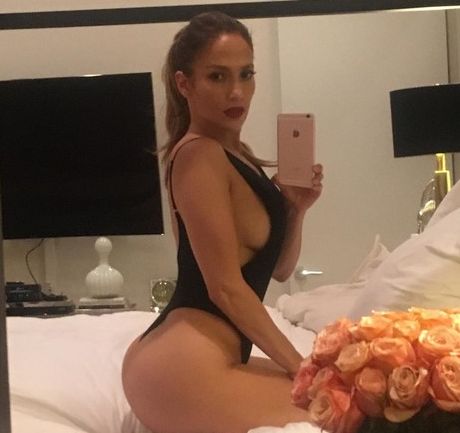 Would it be a Rihanna upgade?
Discuss