Many of SZA's fans had a bunch to say when she called her relationship with TDE and its president Punch "hostile."
But they're now making a big fuss over Drake revealing that he dated the New Jersey singer in 2008 on 21 Savage's new song "Mr. Right Now."
"Yeah, said she wanna f*ck to some SZA, wait / 'Cause I used to date SZA back in '08," Drake rhymes.
SZA was 17 in 2008 and Drizzy was 21 so there's that. Remember, Drake was called creepy when a then 17-year-old Billie Eilish said that she often texts with him.
What do you think about Drake's SZA line?
SZA apparently didn't like it, because she unfollowed Drake on social: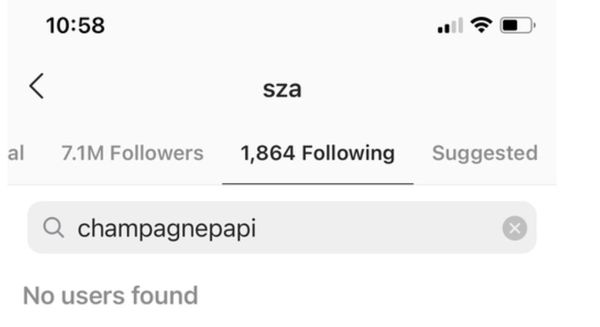 Discuss