The divorce proceedings between Dr. Dre and Nicole Young are getting really ugly.
Larry Chatman, who founded Record One studio with Dre in 2015, is accusing Nicole of stealing almost 400K from the studio.
Chatman says that Nicole embezzled $353,000 from Record One's business account in late August. After he sent her a letter confronting her with the theft and booting her off the account, she was bold enough to cut herself another check for $31,457 days later.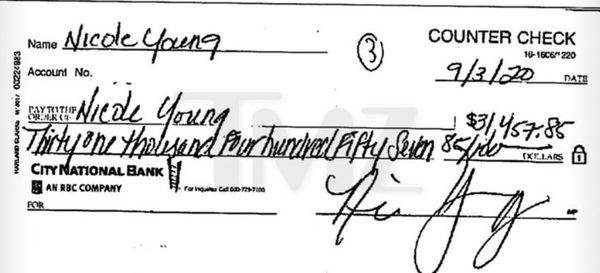 Nicole's lawyer dismissed the claim.
"This is a clear attempt to smear Nicole's name," Bryan Freedman argued. " As people are well aware, banks do not give out money to people who are not authorized to receive it."
Nicole Young has accused Dr. Dre of tearing up their prenup, physically abusing her, and hiding assets. She is seeking half of his fortune and half of the rights to his name and hit records.
Discuss