Say what you will about Donald Trump, but he did nice things for Kodak Black and Lil Wayne.
Even though he's no longer president, Trump is trying to curry favor with the rap community.
Yesterday, Trump recognized Waka Flocka with a lifetime achievement award for Waka's humanitarian work with the Chicago non-profit Daughter of Destiny.
Trump wasn't at the Atlanta ceremony to honor Waka, but he did get a certificate with the former President's name.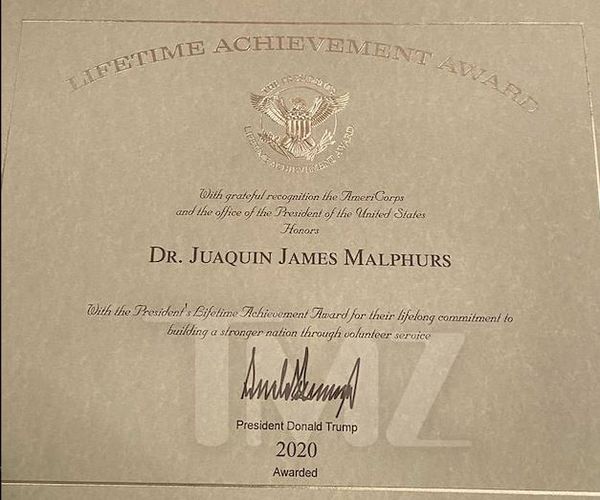 Last year, Waka was dragged for saying Trump was better than Obama.
Waka flirted with running for President in 2016. Perhaps Trump wants to run in 2024 with Waka in place of Pence.
Discuss