French Montana hasn't been getting a lot of respect lately.
YK Osiris was quick to call French out as a clout chaser when Montana claimed Osiris owed him money.
Yet, Osiris just stood back and took it when Drake, Lil Baby, and Boosie Badazz all accused him of being in their debt.
Now Doja Cat has viciously friend-zoned French.
The two artists, who collaborated on "Handstand", are in the islands together, sparking rumors they are dating.
Doja put an end to that by calling French her "brother."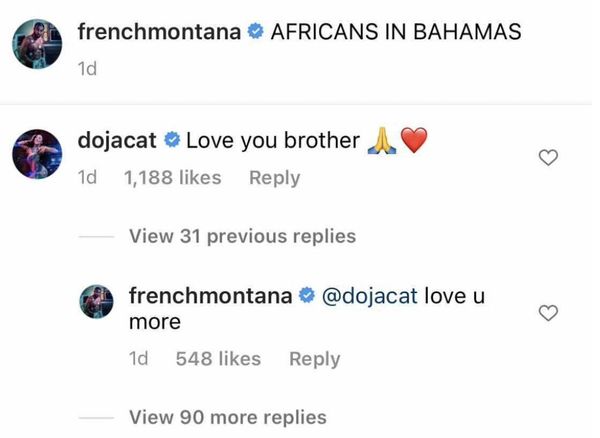 Can French come back from that?
Discuss