Eminem's burly manager and skit partner Paul Rosenberg posted a photo on Instagram that has Shady fans going "hmmmm."
In the shot, the pair poses in a convenience store -- presumably a 7/11 -- with the caption reading "It's been a long time... #7elevenseries."
But what's that on Em's hand: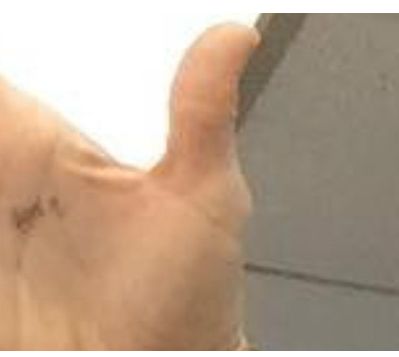 Twitter users with much better vision than us have concluded it reads 4/9, suggesting we may getting new music from Eminem on Sunday.
FINALLY... His hand says April 9... Thanks Paul... #Eminem #Detroit #SlimShady pic.twitter.com/NPtweBNnE4

— Jason Burns (@realBURN5) April 5, 2017
Ok.. Stans!? Does that really say "April 9" or are we looking way too far in this picture? #Eminem @ConfidentSword #Stans #eminem #slimshady pic.twitter.com/qI1Kalrxkk

— Noah (@valid_nobo) April 5, 2017
guess who's back, back again, shady's back #7elevenseries pic.twitter.com/OqU0AF1RZc

— ari // eminema (@fackingshadyy) April 5, 2017
Others are more focused on his watch band.
In the new pic Eminem is finally wearing a watch that supposedly isn't a G Shock. pic.twitter.com/aNgJHrWIqz

— Eminem & Shady News (@ShadyFansite) April 5, 2017
Whatever's going on, it does look like Em and Paul may have something cooking.
Discuss