2Pac is as dead as George Washington and billions of other people who have died.
But there's been no shortage of entertaining theories on why he's still alive.
One of them involves his Nikes. In the video for "To Live & Die In L.A.", which was released two months after his death, Pac is wearing the newest edition of the Nike Air Jordans. Those kicks were released between the time Pac died and the time the video was released.
Likewise, in the video for "Toss It Up", which was also dropped after his death, Pac is wearing Penny Hardaway sneakers which weren't available until after he died.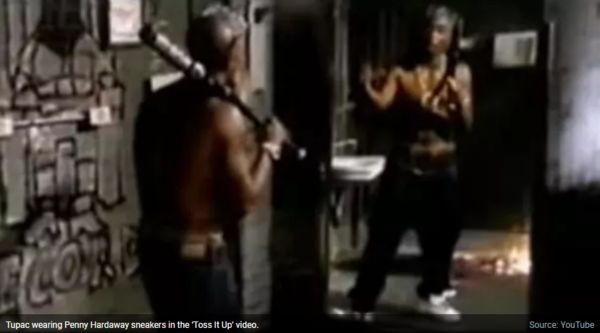 Of course, Nike may have given Pac slightly early access to the kicks because of his promotional pull.
In other 2Pac is alive news, British underworld figure Michael Nice, who claimed that he helped get an injured 2Pac to Barbados after he was shot in Las Vegas in 1996, has reportedly been found dead days before he was going to release more information about his knowledge of a living Pac.
The death is only being reported by a media company tied to Nice -- who has a history of making outlandish statements. So it's possible Nice is faking his death like he claims Pac did.
Discuss