Chief Keef caught everybody's attention by declaring he had sex with DMX's baby mama Yadira Borrego in the bars to his new track 'Walnuts.'
I fucked DMX baby mama/ Yadera, Shakira, or whatever that bitch name is / She threw it back for me / I hit her, I sent that bitch a plane ticket, he raps.
It's one thing to brag about your sexual exploits. But mentioning X's name struck many as an unnecessary provocation.

While X has remained silent (he has other stuff to worry about), Yadira clapped back on social.
It's all Bullshit.. Ignorant fcks... Meanwhile I'm blowing on some good good #Fckyourfeelings

— YADIRA BORREGO (@YadiraBorrego) November 4, 2015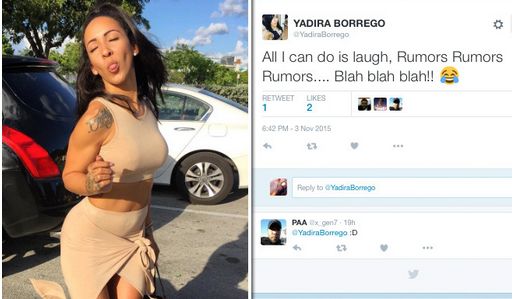 Keef also got on Twitter to clarify that the 'Walnuts' is not a DMX diss.
No offense to DMX tho! Just had to rap about that cat it was good, My car A ruff ryder. — AlmightySo (@ChiefKeef) November 4, 2015
Does that make up for mentioning the man's name?
Discuss