Three 6 Mafia's DJ Paul issued violent threats during Memphis' 901Fest this past weekend after his music was being played too low.
"They know who the king is, so they gon' pull bullshit like this," he said. "They don't want the music to be loud, 'cause they want it to be bullshit to ya'll .. What I'ma do tonight, Im'a ride past some motherfuckers houses. I'm going to shoot some motherfucking houses up tonight ...Bitch ass niggas ... Don't fucking play with me."
At that point, it looked like somebody from Paul's team came over to calm him down, but it didn't work.

From there, the rapper had the crowd yell "Fuck Devin Steele," who's a local DJ and who wasn't at the event.

He also had them yell "Weak-ass bitch." Afterward, the sound got totally shut off, as did the house lights so obviously somebody had enough.

As far as Steele, he was confused about being dissed.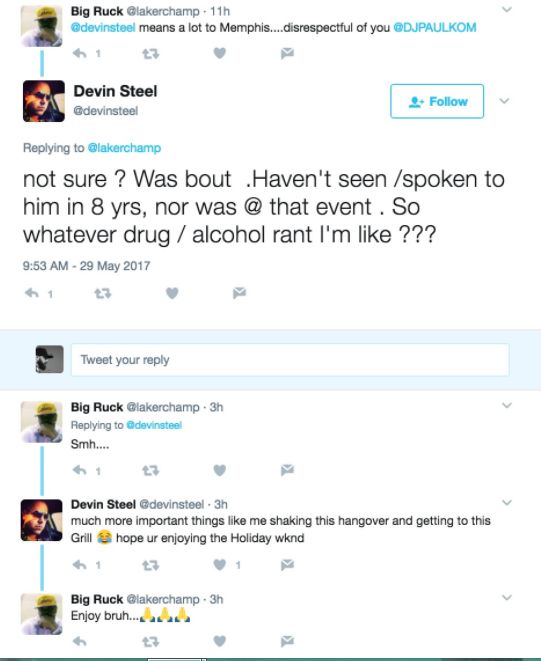 Paul hasn't commented or explained what happened to him yet, but maybe he just misses Juicy J. Who knows? You can check out the video below.
;
Discuss