Cali producer DJ Mustard is going to celebrate multiple summers this summer. Yesterday, he announced that 10 Summers: The Mixtape Vol. 1 will be dropping on July 28, and provided artwork.
Who do you want to see DJ Mustard work with on the tape? The possibilities are endless. Hopefully he was able to get one in with Snoop Dogg after their conversation months ago.
Update: Track listing revealed. Features include The Game, Dom Kennedy, Ty Dolla $ign, Skeme, and more.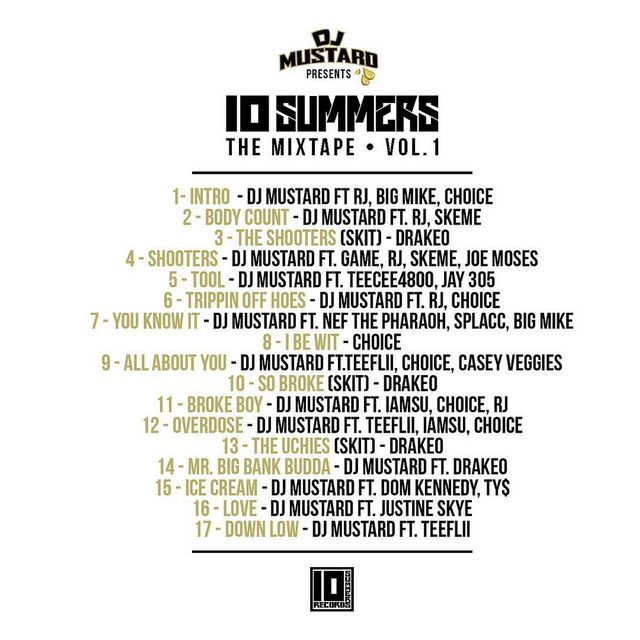 Discuss