Asahd is too young to be executive producing albums.
But that hasn't stopped DJ Khaled's baby boy from doing so.
Asahd turned one today, and one of his gifts was just as age-inappropriate as his production credits.
Khaled and his wife Nicole Tuck gifted a 100K plus watch to the tyke. The piece is a Franck Muller model in rose gold, with Asahd's name and birth date engraved on the back. It has over 600 diamonds and weighs 11.65 carats. It's also adult-sized, so Asahd won't be wearing it in the sandbox.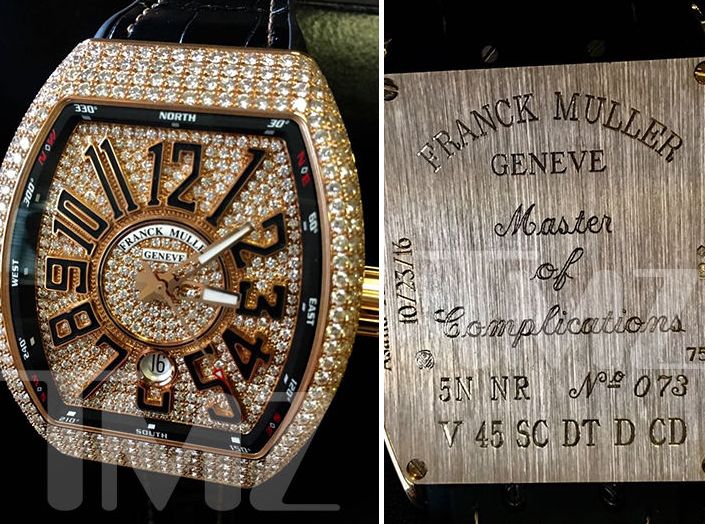 Diddy was among those at Asahd's bday party, which took place Saturday at LIV nightclub at Fountainebleu in Miami.
What do you think they'll get him for his second birthday?
Discuss