Chris Brown has been pretty overly-protective when it comes to any interaction with his ex, Karrueche. We've seen them argue on social media, and a friend of Chris' even threatened Marques Houston for complimenting her. Surely, he's not going to like the latest rumor going around.
Power 105 is reporting that DJ Esco -- who is best known for working with Future -- is dating Karrueche. The two were seen out together at SAX night club in Washington, D.C. a few nights ago.
How will Chris Brown react? Stay tuned to find out.
Update: Karrueche denies: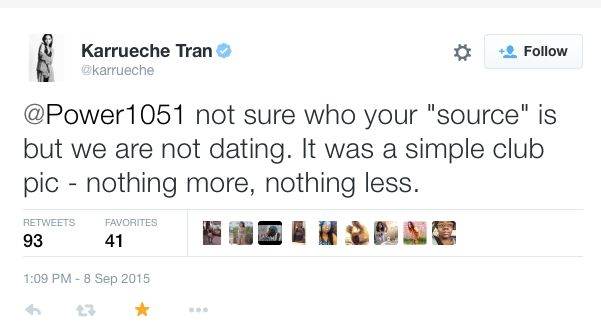 Discuss