What's going on with all this butt talk?
Just days after Gabrielle Union talked about having some butt play in the bedroom, The Breakfast Club's DJ Envy is also being associated with backdoor action. Last night, some sexually explicit messages surfaced from what was said to be Envy's Snapchat account, and he got clowned for it pretty badly.
"Lick my ass," one message read. "You had that nigga eating your ass? Did you strap fuck him?"
The Breakfast Club's Very Own DJ Envy Likes WHAT - Miss Scandal pic.twitter.com/Gz9bnZ5rzD

— Miss Scandal (@iammissscandal) October 26, 2017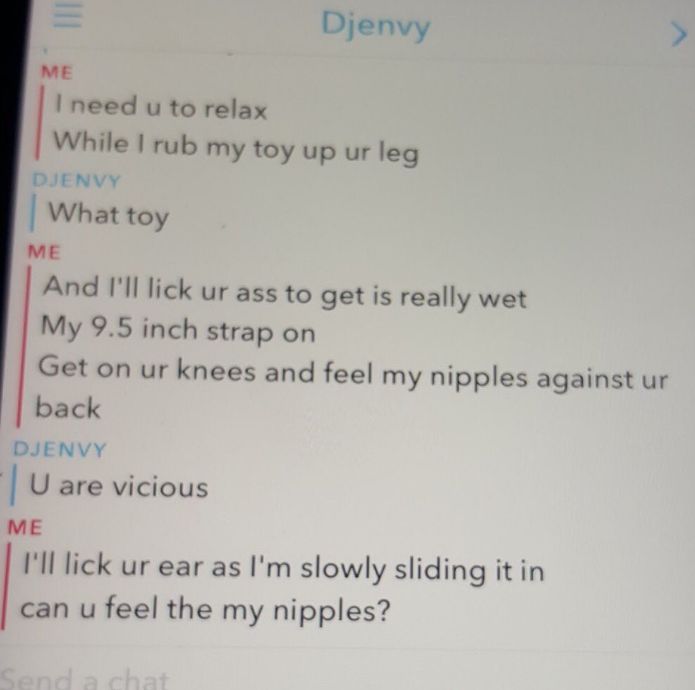 Right away, all kinds of memes and messages surfaced and Envy's co-host Charlamagne Tha God gave him Donkey of the Day on The Breakfast Club [below]. That being said, Envy has dismissed the messages as "fake" and his Power 105 colleagues seem to agree.
You can see some of the Internet chatter below.
Gabrielle Union headed to DJ Envy's house with the strap: pic.twitter.com/bDMnpf7dv0

— ronald isley (@yoyotrav) October 26, 2017
When DJ Envy and Gabrielle Union see eachother... pic.twitter.com/4nxtcq1zdr

— DiBiase (@Dibiase_ca) October 26, 2017
Her: I got a 9.5 inch strap on

DJ Envy: pic.twitter.com/mJH6yuBMni — DJ Green Villain (@DJGreenVillain) October 26, 2017
Reading this DJ Envy news like pic.twitter.com/BZthmXoFLe

— Shooter McGavin (@Radio_Reem) October 26, 2017
Charlemagne coming into work ready to roast DJ Envy like pic.twitter.com/r51Utq3EqZ

— Ryan Belk (@rbelk_94) October 26, 2017
Me feeling bad for DJ Envy about this lie, but the jokes Charlamagne & Twitter is spitting out is too funny: pic.twitter.com/q2oSME0ODK

— Ju (@TheyCallMeJu_) October 26, 2017
I just heard the new single from the next DJ Envy mixtape #lit pic.twitter.com/90W9oU61kZ

— Tariq Nasheed (@tariqnasheed) October 26, 2017
That DJ ENVY stuff is Fake! The person harassed me for weeks to post it but I didn't fall for it.

— FAMEOLOUS (@fameolousent) October 26, 2017
Discuss