DJ Metro doesn't like when DJ Akademiks posts him.
So he requested that he stop. Ak, who has a history of acrimony with Young Metro, did not honor the request.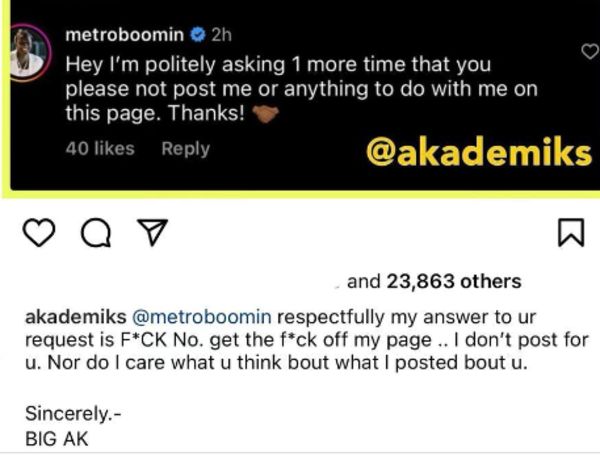 "Hey I'm politely asking 1 more time that you please not post me or anything to do with me on this page. Thanks," he typed.

"@metroboomin respectfully my answer to ur request is F*CK No. get the f*ck off my page ... I don't post for u. Nor do I can what u think about what I posted bout u," Ak shot back.
But that's not all. Ak also went off on the producer in video form, calling him a "sensitive bitch" and "moist." Ak added that people make fun of his weight all the time but he doesn't go around crying and sniffling like Young Metro does.
Check out Ak's rant below.
It sounds like Future is going to have to shoot Ak.
Discuss