It's not looking good for the Cavs.
They fell behind Golden State 3-0 last night after a 118-113 home court loss in which the Warriors closed the game with an 11-0  run.
The biggest shot in the comeback was a three-pointer from up top by Kevin Durant, which gave Golden State a lead they would never relinquish.
After KD tickled the nylon, his running mate Steph Curry appeared to feign taking a dump on the Quicken Loans Arena floor
Anyone else see Stephen Curry take a dump on he Cavs floor after Kevin Durant made that 3? #DubNation #CavsNation #NBAFinals pic.twitter.com/Uvo08aQNqY

— Treymond Green (@TreymondGreen) June 8, 2017
That seemed pretty deliberate.
Then again, maybe he was just limbering up the lower back in anticipation of some whirlwind moves from Kyrie Irving.
If he did fake dump, do you think the Cavs have any chance of avenging the obscene gesture on the court this season?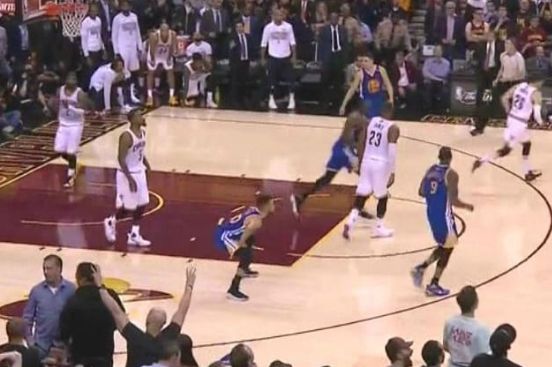 Discuss