Desiigner recently admitted he's never been to Atlanta, even though he shouts the city out in the opening bar of his hit 'Panda'. (And even though he sounds a lot like ATLer Future.)
The 19-year old still hasn't been to the Southern City -- although he was allegedly supposed to have shown up to a fraternity festival there this week.
2chainz performed at our step show... Rick Ross performed at our step show ... Desiigner felt it was ok to just not show up after taking $

— ATLGreekPicnic (@Atlgreekpicnic) June 16, 2016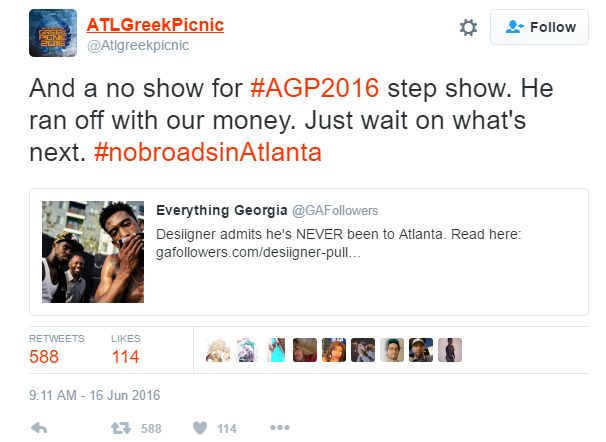 Desiigner has neither confirmed nor denied that he skipped out on the show.
If Brooklyn rapper did bail, it's perhaps because he fears what  Future's Freebandz boys -- who have been threatening him lately --- might have in store for him down South.
Discuss