Denzel woke up this morning and choose violence.
He's been Tweeting out unpopular opinions all day, including these.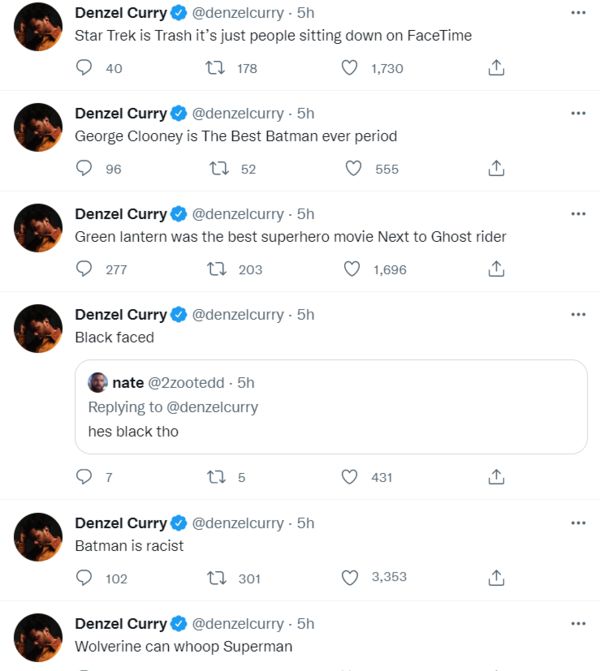 But he really got everyone going when he Tweeted about his own profession and criticized Kanye West and Drake for not doing more with all of their resources.

"Donda and CLB could've been better yall n*ggas rich and got the greatest musicians at your disposal", he said, mentioning Ye and Drizzy's last albums.
The stans of the aforementioned artists were so angry they tried to get Curry kicked off Twitter for his opinion.
Where 6ix9ine at Niggas snitch on me lol pic.twitter.com/SPQU0SUV3v

— Denzel Curry (@denzelcurry) May 14, 2022
But he's still on the social media app.
Discuss