After Jaden Smith dropped his debut album SYRE last week a lot of folks recognized a similarity between the son of Will's flow on the track "Icon" and Denzel Curry's distinctive flow.
Eventually, the talk got back to the Imperial rapper, and he seemed to agree with the general consensus. But he also said that he didn't really care.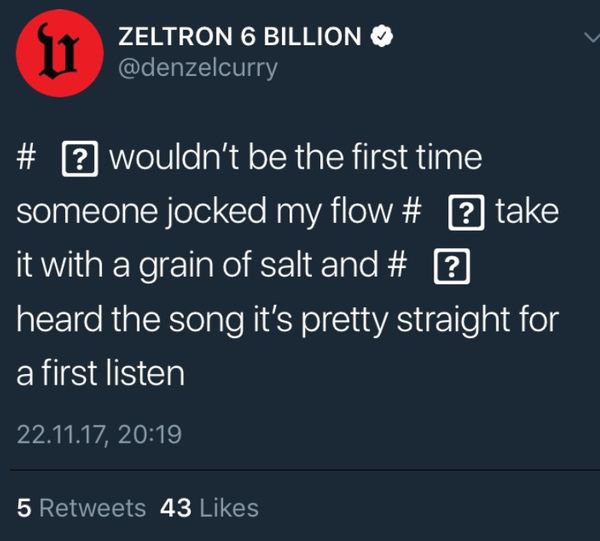 Curry eventually deleted that Tweet and then sent another more aggressive tweet that said he has more flows so he's not worried about Jaden or anyone else taking one of them.
I️ got mad flows... yeah you stole some, thought you had the cookie but you got the cookie crumbs pic.twitter.com/MRRWNAOWKu

— ZELTRON 6 BILLION (@denzelcurry) November 22, 2017
Do you think Jaden swiped Curry's flow?
Discuss