Yesterday, Denzel Curry jumped on Twitter and said goodbye to everyone in a series of Twitter posts.
Bye

— ZELTRON (@denzelcurry) March 24, 2018
Blogs don't mean shit if nobody reads

Friends don't mean shit if none of them real

Life don't mean shit if your purpose is not fulfilled

— ZELTRON (@denzelcurry) March 24, 2018
His cryptic language frightened his fans, so he clarified on Instagram that he's taking what's in a sense an indefinite mental health break from the rap game.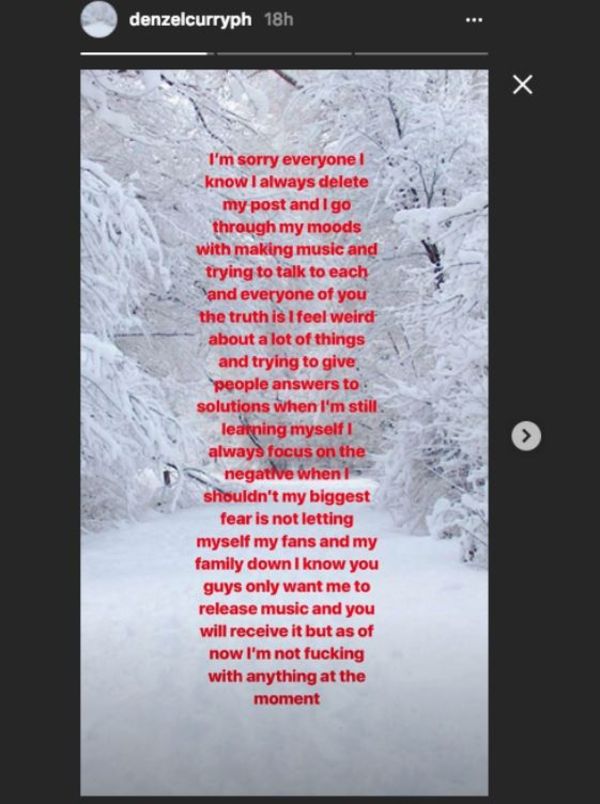 "I'm sorry everyone I know I always delete my posts and I go through my moods with making music and trying to talke to each and everyone of you the truth is a feel weird about a lot of things and trying to give people answers to solutions when I'm still learning myself I always focus on the negative when I shouldn't my biggest fear is not letting myself my fans and my family down I know you guys only want me to release music and will receive it but as of now I'm not fucking with anything at the moment," he wrote and then wished everyone another goodbye.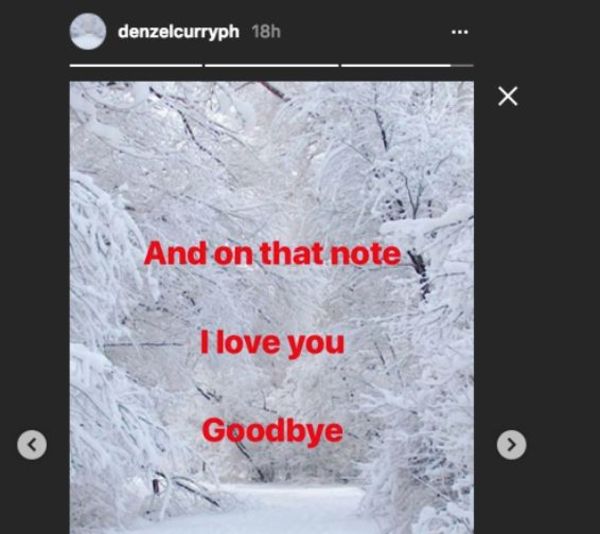 Are you going to miss Curry if he's really going away from rap and public life for a while?
[Related: Denzel Curry says he's better than Kendrick Lamar.]
Discuss