Last Friday, DMX overdosed and suffered a heart attack, which caused him to fall into a vegetative state.
Today, the 50-year-old hip-hop legend passed away.
To honor the New York rapper, Def Jam released two new EP's that feature previous tracks from X.
The first ?si=ES9MVT2HSeKP5l8O6PCJPQ">EP, A Dog's Prayers, features all of DMX's prayers from previous albums.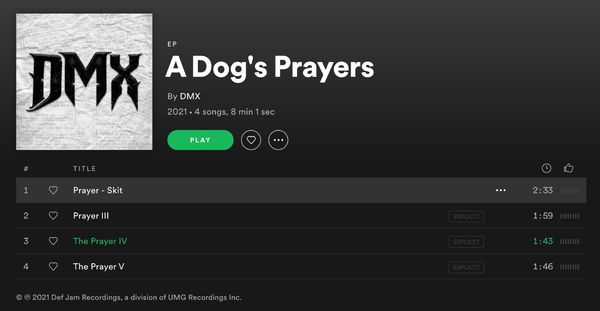 The second ?si=hxpK_-77QISKjWDL0_5jdA">EP, The Ruff Ryder, features some of X's biggest hits.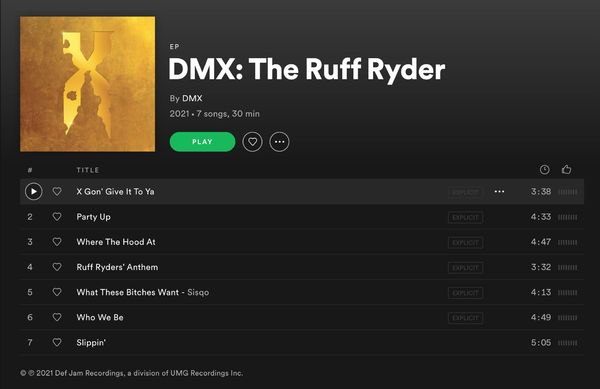 Rest in peace, DMX.
Discuss