Dave East is back with DJ Holiday for volume two of his "Karma" series.
It was eight months ago that we got some Karma from Dave East and today it continues thanks to DatPiff.
Back fully on his Harlem B.S., Dave goes dumb hard for his return and brings along Fabolous, Lil Durk, BlocBoy JB, Trouble, Don Q, Gunna, and more!
With hard-hitters like "Russia", Dave knows exactly how to keep a record dark yet full of substance.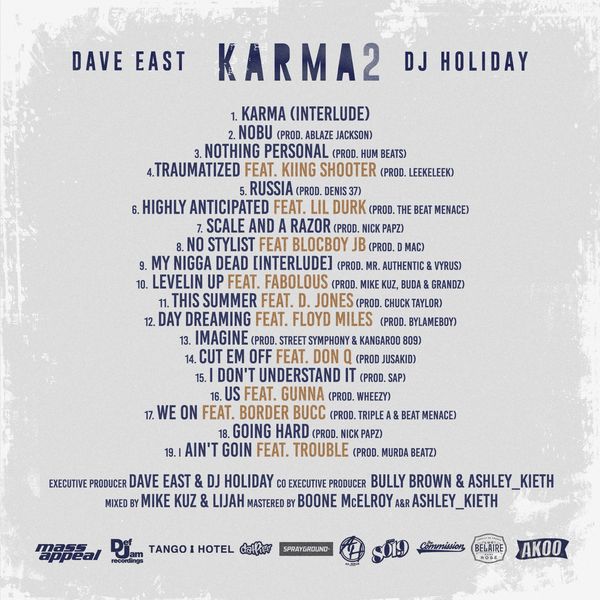 Listen to one of N.Y.'s latest big successes below!
Discuss