It doesn't seem like Dave East takes death threats too serious.
The Harlem rapper took to social media to apologize to his fans after he was refused entry into a Boston night club where he was scheduled to make an appearance.
In a now-deleted Instagram post, East explained the owner of the Boston venue, Icon, claimed the club had received two anonymous phone calls from opps saying they were going to shoot East, so they wouldn't let him in the venue for everyone's safety
East went after the club owner and called him a bozo for not allowing him entrance.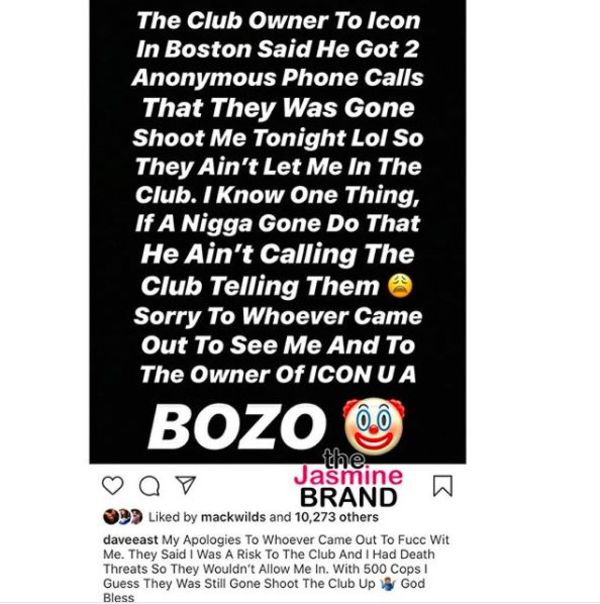 "I know one thing, if a n***a gone do that he ain't calling the club telling them… sorry to whoever came out to see me and to the owner of Icon u a bozo…"
He also revealed in the IG post caption that he was considered a "risk" to the club and that there were 500 cops in the area.
Stay safe, Dave.
Discuss