The latest dust up between Dipsetter's Cam'ron and Jim Jones went down on Dave East's Instagram page.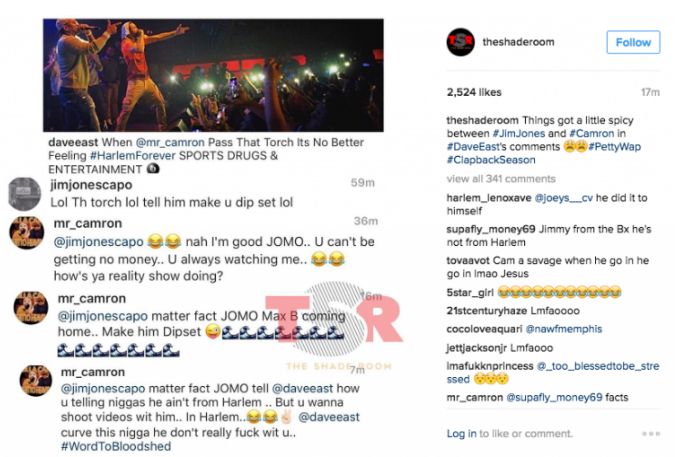 As you can see, Jones and Cam'ron fired comedic shots at each other, with Cam quickly going no chill.
East stayed out of it, and he explains why on Angie Martinez.
It's all Harlem. So at the end the day I just feel like they can do that, only Jim and Cam," East said. "It ain't got nothing to do with me. I'm sitting back drinking tea."
Everybody likes their tea.
Discuss