Kanye West is going through a tough time right now...
Over the last few days, he has attacked Kriss Jenner, accused his wife of trying to have him locked up with a doctor, and compared himself to the main character in the movie Get Out.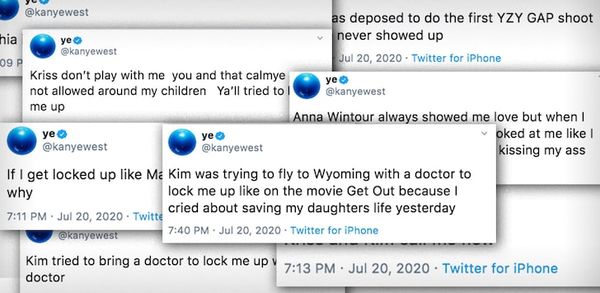 While many people are accusing Kanye of being crazy, or saying he's going through a manic episode, there are still some friends who are sticking by his side.
One of those friends is Dave Chappelle, who recently came to visit Kanye at his Wyoming ranch.
In a video posted to social media, Kanye, Chappelle, and four other men are seen hanging out, and all seemed in good spirits.
Things got a little weird when Kanye kept pressuring Chappelle to tell a joke or say something uplifting.
Check the clip below.
THANK YOU DAVE FOR HOPPING ON A JET TO COME SEE ME DOING WELL DAVE YOU ARE A GOD SEND AND A TRUE FRIEND ALL LOVE 🕊 pic.twitter.com/ddLA0E9eLK

— ye (@kanyewest) July 21, 2020
Discuss