Dave Chappelle does have a Twitter account. He's had one for almost ten years.
It has a grand total of three Tweets.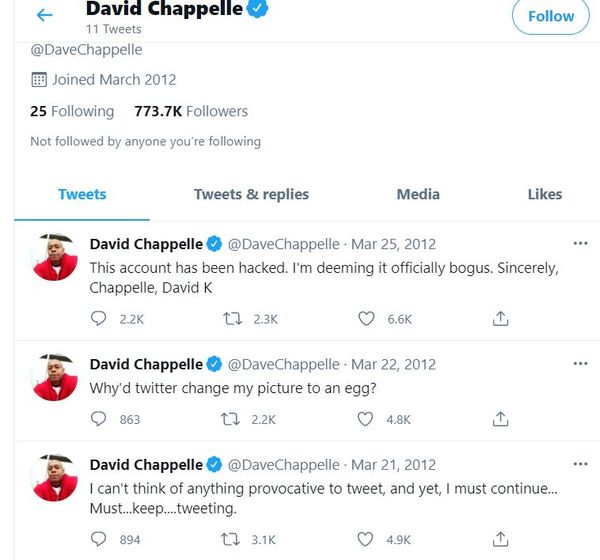 The funnyman explained why he won't use Twitter or any other social media during a chat with Jimmy Fallon.
"Twitter is a bathroom well. Why would I write all my thoughts on a bathroom wall?" Chappelle explained. "Donald Trump, you heard that? And don't cut that sh*t in post, Jimmy."
While you are never going to see Dave on Twitter, he has embraced another new media forum. Dave was on Jimmy to promote his new podcast Midnight Miracle with Yasin Bey and Talib Kweli.
Discuss