Things are not going well for Dame Dash. Both his baby mamas are coming after him for child support. and a judge just ruled that if he doesn't pay  his ex-wife Rachel Roy $341,999 right away he is going to jail.
Although we all know how much Dame hates Chatty Pattys, he had no problem getting on Instgram yesterday and spinning a long, gossipy tale of woe.
This airing of grievances was too much for his eldest daughter Ava Dash. The 15-year old, whom Dash recently took to the BET Honor Awards, chastised her dad for going public. So much so that Dame ended up blocking her.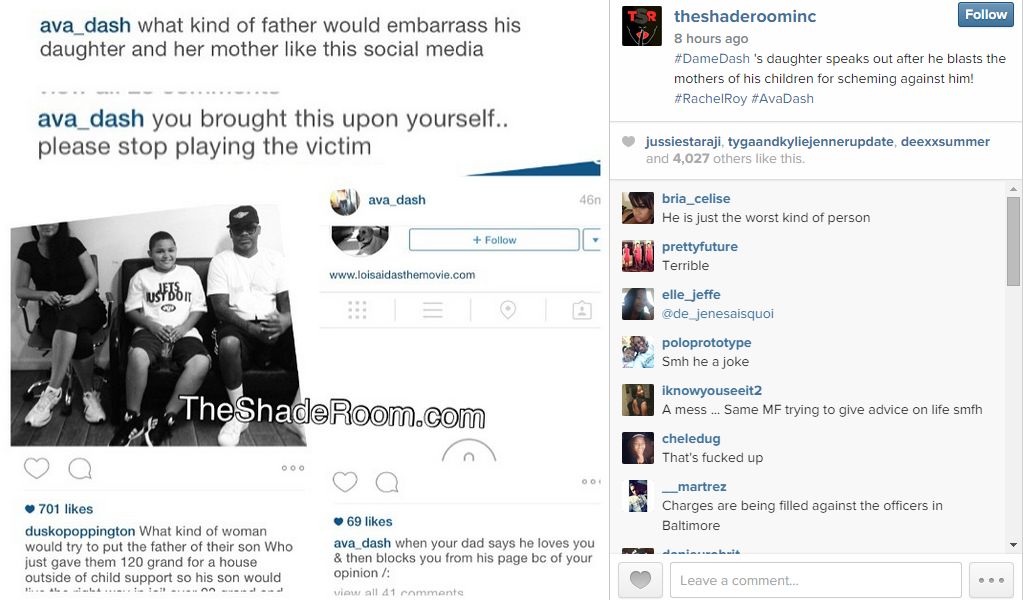 Discuss