DaBaby has admitted COVID has cost him millions in show money.
He's trying to make that up by charging an outrageous amount for features.
Today, the NC spitter revisited a freestyle he spit a couple of years ago.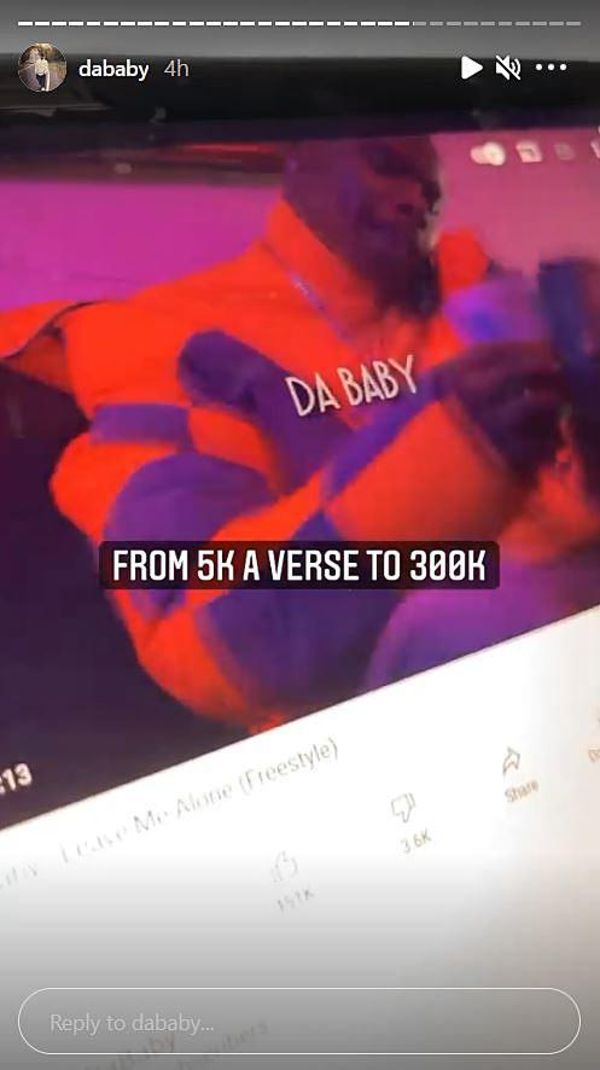 "Somebody tell these rappers leave me 'lone now/My feature price went up, I charge 5K for a song now/That's too high for you? F*ck you, I should really charge you ten/I went and broke bread with the family when I could've bought a Benz," he rapped in 18.
He captioned the video by claiming he now charges 300K for a verse.
Do you think any person, place or thing would pay that fee?



Discuss