When TMZ caught up with James Harden yesterday, the Rockets guard denied he even knew who Lil B was.
Lil B, of course, is the guy who put a Based God curse on Harden, and who will probably take responsibility for Harden's Rockets going down in the Western Conference finals.
Could it be that the curse extends beyond the basketball court . . .
Today, the Internet is buzzing about a photo Instagram "model" Farrah Flossit posted of her and a sleeping Harden.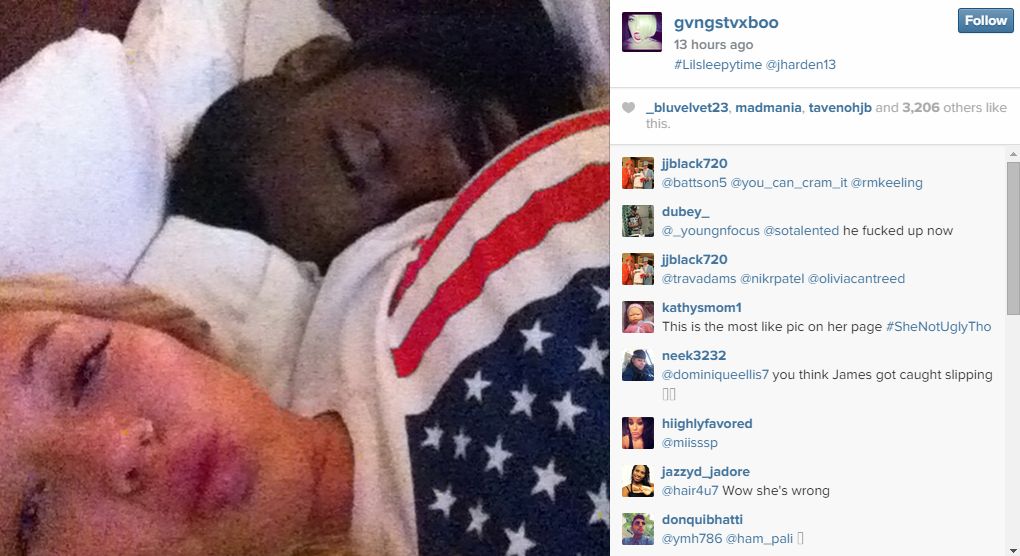 It's bad enough when a woman who's probably paid by the hour has violated the sanctity of your bed. But it seems like the photo is also messing with Harden's "real" girlfriend.
We're sure Lil B finds all of this quite entertaining.
Discuss