Curren$y and Alchemist are less than a week away from giving us their second collaborative project, The Carrollton Heist. The duo have added to the anticipation by releasing no singles
Speaking of anticipation, Spitta took to Instagram to unveil the project's track listing. There will be 10 songs and a total of two guest features from Action Bronson and Lil Wayne. Neither of the two are strangers to Alchemist's production. Bronson had his own collaborative mixtape with Alch and Lil Wayne had 'You Ain't Got Nothin' On Me' on Tha Carter 3.
Check it out below. The project will be available Valentines Day, February 14.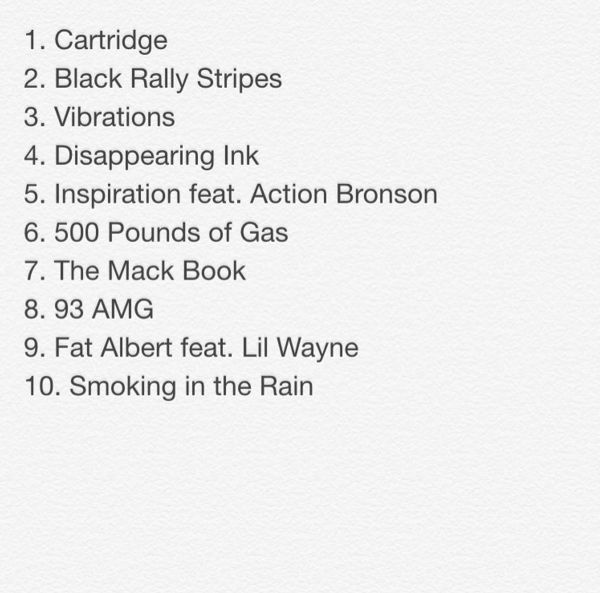 Discuss