Cuban Link caused quite a stir last month when he posted on his Instagram page documentation that suggested his long-time rival Fat Joe was a snitch.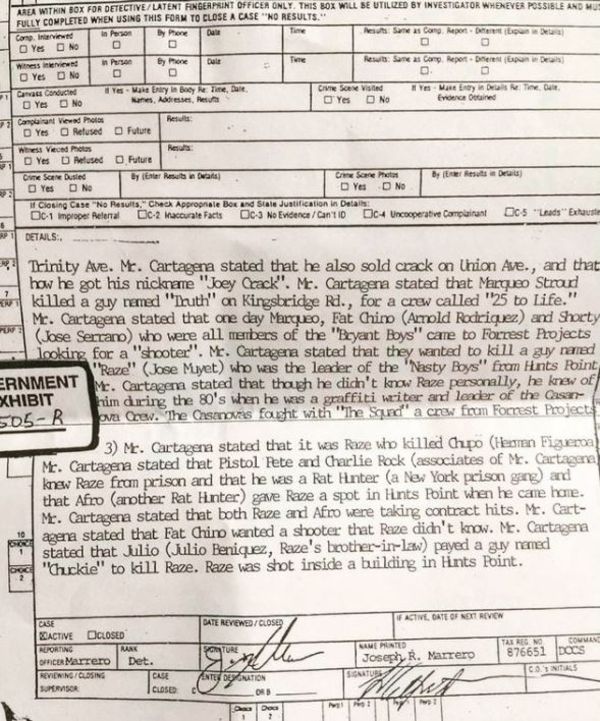 At the time, Link said he got the paperwork from radio provocateur Star.
Now he's saying Star has led him estray and -- like Joe has said -- the paperwork is fake.
"So, enough time has gone by," Cuban started. "It's time, the word is out, whatever it is, it's childish sh*t. But the Joe situation and the paperwork, it was explained that I got it from Star. Star, if you go to his channel, you'll see all the sh*t that's going on. The back talk going on about it He was the one that set it off. He was actually getting mad that it wasn't putting my name out there instead of him. I just shouted him out in everything I did because he's the one who broke the story ... me I have an IG page. So I posted the paperwork because I wanted to find out if it was real or not. Like I said, I don't wish that on nobody. I hoped that was fake myself.

"So the paperwork as it stands, it's forgiven . I'm glad that I did not get put on by no fake rat n*gga, so there's a part of me that is happy. Besides that, I did my own homework and it leads to dead ends. Nobody came from the other side and explained it. Since that didn't happen, it leads to Fat Joe telling the truth. He's not a rat. He's not a snitch. Paperwork is fake … Y'all made be the poster child of this ... The truth right now as it stands, he cleared his name."
What do you think about all of that?
Discuss