Cuba Gooding Jr. is back in the public consciousness thanks to his portrayal of O.J. in the FX hit The People Vs. O.J. Simpson.
So here's a fun fact about the 48-year old: He loves Young Thug.
Complex has unearthed this Instagram conversation from December between what appears to be the real Cuba Gooding Jr. and somebody who does not share his love for Thugger.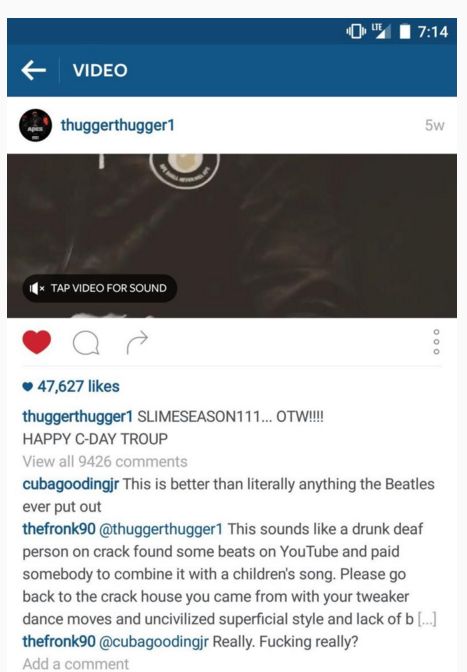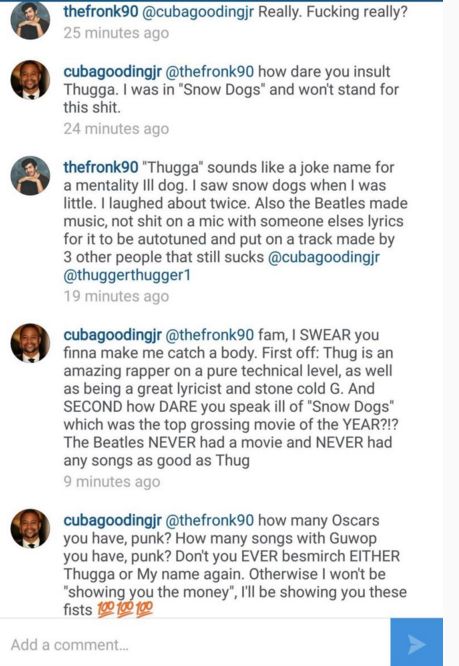 "How dare you insult Thugga. I was in Snow Dogs and won't stand for this shit," writes the 1996 Oscar winner. (That was for Jerry Maguire.)
Even though Snow Dogs was nowhere near the top grossing film of 2002 (it was 33rd), we can't even hate, and just hope this exchange actually happened.
Discuss