After Conway The Machine called Funk Flex a "gatekeeper," the New York DJ went off and said Conway reached his prime and should be more successful.
The Griselda artist then said his beef wasn't about Flex not playing his music on the radio, it's about the disrespect he seems to have for certain artists.
So, Flex responded on his Hot 97 radio show Thursday night and taunted Conway.
"Do not sleep on the old guys like me," said Flex. "I know how to work that internet, that social media. You're never going to get me, bro. But I appreciate you cleaning yourself up after I gave you that nice little spanking. We're in a better place."
Conway responded on Instagram Stories and issued a threat to Flex.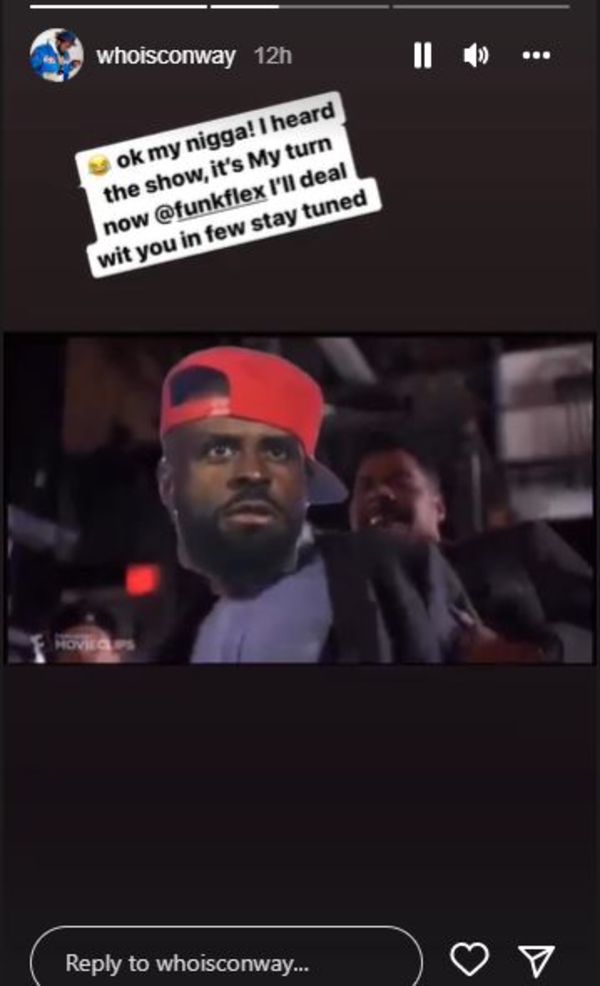 "Ok my n*gga! I heard the show, it's my turn now. I'll deal wit you in a few. Stay tuned," wrote Conway.
What do you think will happen next?
Discuss