Earlier this year, the St. Louis rap trio 3 Problems got a big write up in Rolling Stone.
The music mag mentioned that their mixtape was being played throughout their city, and that their videos had hundreds of thousands of views on YouTube, even though they had no press and no label. But the real reason they were featuring the high school seniors is that one of the trio, Relly Rell (Terrell Brown Jr), had just pled guilty to second degree murder, and was sentenced to at least a decade in prison.
3 Problems landed on the other side of the gun Sunday morning when group member Swagg Huncho (James Johnson Jr) was found dead.
The 18-year old was shot at least twice in the head in St. Louis' JeffVanderLou neighborhood.
As of now, there are no suspects in the case.
RIP Swag Huncho. Check out some of his legacy: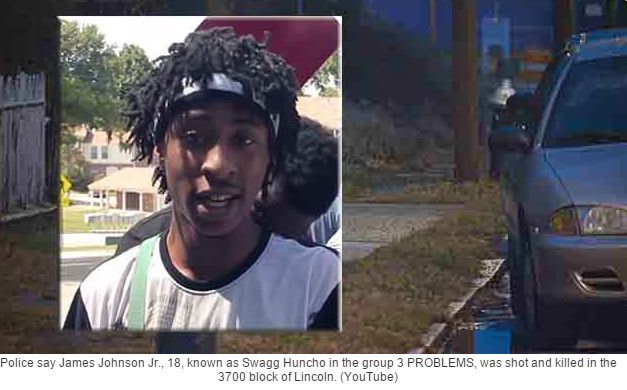 Discuss