JAY-Z made a statement when he partnered with the NFL last year, even though the league hadn't worked out their issues with Colin Kaepernick.
He made another statement when he and his wife Beyonce didn't stand for the national anthem during yesterday Super Bowl.
Count famous kneeler Kaepernick among those who think those statements contradict.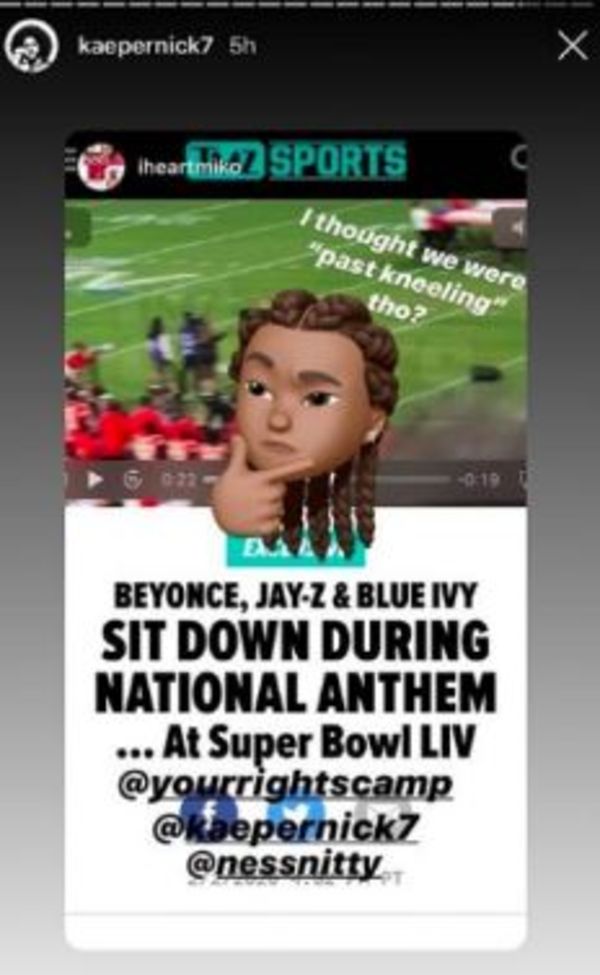 "I thought we were 'past kneeling' tho?" the ex-QB captioned an article about Hov and Bey's anthem statement.
What do you think?
Discuss