Coachella announced the lineup for their annual festival in the desert today.
When they did, everyone thought they disrespected Gucci Mane by referring to him as Gucci Gang.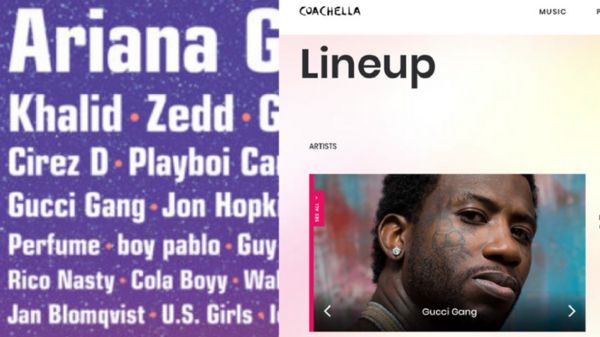 But that's not what happened. It turns out Gucci Gang is a group consisting of Gucci Mane, Smokepurpp and Lil Pump, who made the term "Gucci Gang" famous with his 2017 track of that name.
So Gucci Mane is Gucci Gang. No word on whether the trio will do anything but play Coachella, but it does suggest they may have a project coming.
Discuss