Yesterday, we got the first look at Kodak Black since he got locked up on charges of lying on a gun application.
Kodak was squatting and smiling in the shot, although he had an ominous message for his lawyers in the caption.
Or is that Kodak?
There is now speculation that the same shady Federal agents who may have cloned Gucci Mane when he was away have done the same with Kodak.
Kodak jail pic looks like a clone to me

— Groovy🏔 (@EmmittHale) July 8, 2019
They trynna clone my nigga Kodak like they did Gucci 🤦🏽‍♂️

— Bridell✌🏽✌🏽 (@Bridell4_) July 7, 2019
FREE THE REAL KODAK YALL CAN KEEP THAT CLONE

— alizay :) (@hazmaticora) July 8, 2019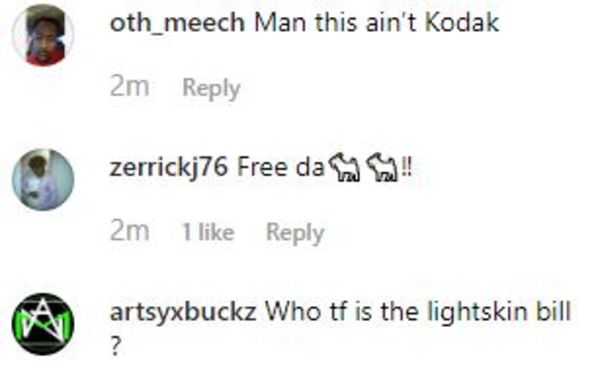 When clone Gucci was set free he did come out different. Gone were the crazy Twitter rants, replaced by health food.
If they ever let Kodak out -- and they might not -- how do you think his clone will act?
Discuss